The Glock 20 Gen 4 shoots an extremely versatile cartridge. It is capable of launching a range of projectiles, from light to heavy.
So, many applications from the street and home to the wild, including hunting are achieved. However, the most common Glock 20 Gen 4 problems include: recoil spring problems, failure to feed, extractor blow up and trigger problem.
I will give you the solution to these common issues in this article. Additionally, you will get authentic reviews from users as well. So, stay tuned!
Features & Specifications of Glock 20 Gen 4:
| | |
| --- | --- |
| Barrel Length | 117 mm |
| Magazine Capacity | Standard: 15 |
| Overall Length | 205 mm |
| Caliber | 10 mm |
| Length of Twist | 9.84 inches |
| Front Sight | White-dot |
| Safety | Safe Action |
| Dimensions  | Width (Overall): 34 mm             Height incl. Mag.: 140 mm |
| Weight | With empty magazine: 870 g |
| Trigger Pull | 28 N |
Common Glock 20 Gen 4 Problems and Solutions
| | |
| --- | --- |
| Problems | Solutions |
| Recoil Spring Problems | Troubleshoot RSA and Barrel. |
| Failure to Feed | Change ammo and troubleshoot. |
| Extractor Blow Up | Change RSA. |
| Trigger Problem | Troubleshoot trigger components. |
Recoil Spring Problems
The frame in the gun with the stock RSA gets battered by heavy loads.
Possible Reasons
The RSA isn't robust enough to frequently support the ammunition. There is also the fact that the Gen 4 RSA tend to stack up (at least when they are newer), stopping any slide-to-frame contact even under extremely high loads.
The Fix
Look at the frame right in front of the front slide lugs. This is the location where the slide will come into contact with the frame during spring recoil.
You are fine if there is no harm or if the slide has left only a light imprint. You need extra spring if you notice significant battering and plastic that has begun to mushroom!
A KKM barrel and a 22lb flat IMSI recoil spring assembly are a good combo. KKM barrels have unbeatable quality, incredible fit, and incredible machining.
Failure to Feed
The gun fails to feed ammo with the powerful ones. They seem to run fine on less hot ammo.
A variety variety of ammunition, including hotter loads, like Underwoods 180gr TMJ, makes the problem worse.
Possible Reasons
It has to do with high slide speeds. Both the heavier RSAs in gen 3 weapons and the gen 4 dual spring appear to make the feed difficulties worse.
It might also get worse if you hold it too tightly or vice versa.
The Fix
Try combining some wolf springs with the newest followers. Additionally, lighten your grip.
Replace the magazines with updated followers. Also, polishing the feed ramp may help.
Stock barrels should be changed. Compared to stock, LW barrels have proven to be more dependable and accurate.
Extractor Blow Up
After firing, the issue occurs roughly every 15 to 30 rounds. The next round in the magazine will rest with the slide behind it and the casing will be still halfway inside the chamber.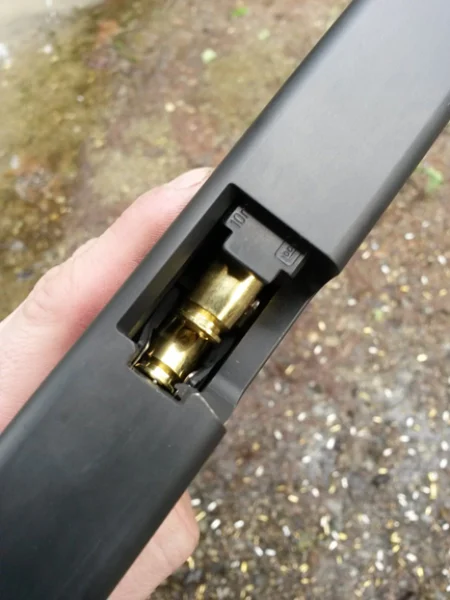 This prevents the subsequent round from feeding.
Possible Reasons
The plunger pin pulls out from the front as the extractor is removed.
Another obvious explanation is a poor extractor. You may have an extractor that would eventually fail even with a normal loading together with an overcharged bullet.
The Fix
Perform a slide teardown and search for anything that could be affecting the extractor tension.
A 22-pound caught flat spring RSA will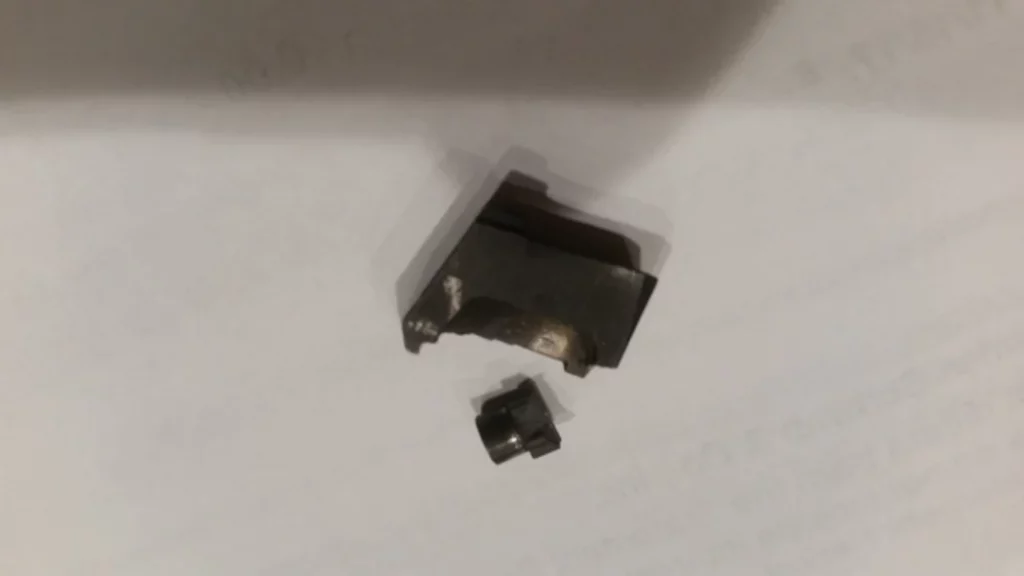 More range time can also solve your problem. Switch out the extractor.
Trigger Problem
Gun shoots and cycles "regular" loads fine. But the trigger does not reset with the hotter loads.
Possible Reasons
When constructing the rifle, the spring gets slipped to one side thanks to the updated trigger bars.
The spring then causes the housing's side to rub and prevents the bar from moving as it should for reset.
The Fix
Without disassembling the pistol, it can be adjusted if it is off to the side.
Push down on the spring with a thin instrument (I use the rear edge of a small paring knife). It should flip over to the center.
User Feedback on Glock 20 Gen 4
To be honest, the users love this one!
It is strong and can hold 15+1. Users greatly prefer the Gen 4s' textured and larger mag release compared to a G20SF.
When shooting .40 with a modification barrel, the Glock 20 Gen 4 handles recoil fairly well. You can also hunt bow distances if you fire it accurately enough.
A drawback users feel, is that if you don't reload, you'll spend a lot of money on ammunition.
If you keep your book loads at or slightly above maximum, OEM barrels are OK. They prevent you from entering the twilight zone (which is much higher than a book) since their kind chambers will begin putting smiles on your cases (the bulge and crease caused by the feed ramp area).
Overall, I think the gun is a great one despite being a little greedy on ammo. Users love it and I think you would too!
Top 3 Alternative Guns of Glock 20 Gen 4
Based on comparing the specs, features, practicality, and performance, I have found the 3 best alternatives to Glock 20 Gen 4. 
Springfield XDM 10 mm
The first and most important difference is that they can fire +P ammunition while the Glock model cannot. Everything you put in the XDM cycles smoothly. Sights, trigger, and round capacity (dependent on model) are all better in it too.
Glock 40
The 40 is a specialized hunting and target shooting firearm. The 40 is best used in shooting situations when you have plenty of time and space to take your time and pay close attention to the sights.
Glock 20 Gen 5
Except for getting rid of the finger grooves, Gen 5s aren't really that much better than Gen 4. Some of the internal components were enhanced.
Frequently Asked Questions (FAQs)
Which barrels on a Glock 20 Gen 4 prevent bullet smiling?
What is the function of a KKM barrel on a Glock 20 Gen 4?
It will provide slightly more support chamber dimensionally (a little tighter) and also down by the feed ramp.
What is a Glock bulge?
Many people refer to the slightly bigger case that is created in Glock 40 and 10 case Glock chambers when running up to or above maximum loads as the "Glock bulge".
What barrel to use in a Glock 20 Gen 4 for nuclear loads?
Consider using a Storm Lake barrel for nuclear 10mm charges.
How much force does the Glock 20 Gen 4 produce with 180-grain bullet?
At 1250fps, you get around 624 foot-pounds of energy.
Conclusion
The Glock 20 Gen 4 shoots softly. But it's also rather large and heavy. Therefore, it could be challenging to conceal.
However, it certainly strikes like a laser-guided freight train. Their notably larger barrel lengths are ideal for ballistic performance. They are all produced within Austria.
In my opinion, you should definitely go for this gun!